What you know about Ireland? Oh, not Westlife, please…. What most people hear most about Ireland must be Dublin as it is the capital city of this country. However, if you want to have some journey, here are the best places to visit in Ireland.
1. Boyne Valley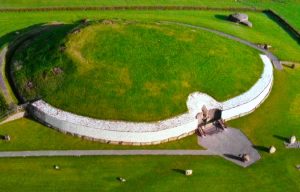 This World Heritage site offers some historical sites and monuments. The megalithic ancient tombs can be found here, and they are older than the England's Stonehenge or Egypt's pyramid.
2. Ring of Kerry
The picture of ancient Ireland can be captured here: castles, monuments, gardens, plus colorful towns and villages. Those are accompanied with amazing view and coastline, and the charming people. If you want to feel the poetic feeling, come and enjoy this place.
3. The Cliffs of Moher
You can get the whole view of Ireland from the Cliffs of Moher, including Galway Bay, the Aran Islands, the Maum Turk Mountain, and the Twelve Pins. Though there are 1 million come here every year, you can still enjoy everything by yourself as you blend yourself into the nature.
4. Giant's Causeway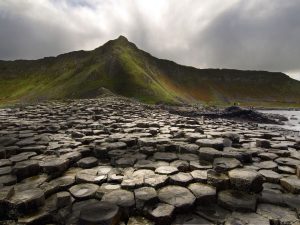 This is a coastal area of 40,000 basalt columns, and was believed to be the place where giant named Finn MacCool lived. The folklore is quite funny, let them tell you if you want. In fact, this causeway was created by a volcanic eruption 60 million years ago
5. Aran Islands
Coming to Aran Islands, you'll be welcomed by happy residents who will accommodate you. Over the centuries, the rural existence in this place remains unchanged. Though electricity is now used, the locals live exactly like the ancestors did.
6. The Burren
This limestone karst plates is one of the best places to visit in Ireland. Botanists love this place because it has 635 different plant species. There are also many rare species, including snake-like slow worm and carnivorous pine marten.
7. Trinity College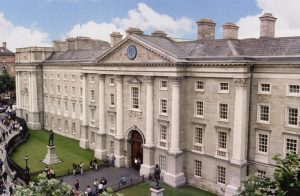 This is might be the best university in Ireland. But what it famous more is the magnificent setting of Trinity: a lot of its buildings are hundreds of years old. You might want to visit the Long Room of its old library as it becomes the inspiration of the Jedi Archives in Star Wars II.
Source: www.irishcentral.com