Besides being the home country of Christiano Ronaldo, what else you know about Portugal? Well, for you who love traveling, this city is a city who has it all. It has beaches, it has cliffs, and it has buildings. Though not as quiet as it was before, you can escape your hectic life for a bit just by visiting Portugal. And when you're in there, here are the best attractions in Portugal recommended for you.
1. Lisbon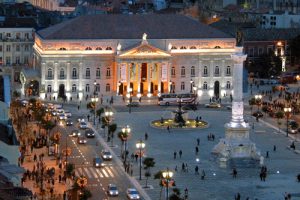 Wanna know the traditional city life of Lisbon? Come to Baixa to also shop at the oldest traditional shop there. The earthquake in 1755 had destroyed the city but king's prime minister, the Marquês de Pombal reconstructed it. At this city, you can enjoy the uniform and perpendicular architecture for the city center.
2. Algarve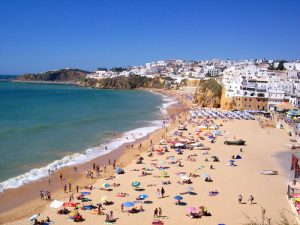 Algarve is famous for its beautiful beaches and villages. The beaches offer you with sand, sun, and sea while the villages offer its charming neighborhood. The best thing about Algarve is its temperate climate with an average of 3,000 hours of sunlight per year with very little rainfall. If you wanna enjoy the remains of Roman time, Lagos and Sagres are the best places to go to. There is also fortress built in 15th century named Fortaleza de Sagres which is believed to be the "School of Navigation" of Prince Henry.
3. Porto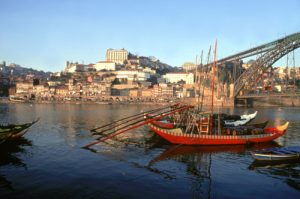 Porto is wine. If you love wine, you must come here. Porto has also been part of UNESCO World Heritage for its architectural heritage especially along the Douro River. The best part to spend your time or take a picture is the Cais da Ribeira riverfront. You must go through its streets and alleys to see each of the old-centuries buildings. Cais da Ribeira has also been UNESCO World Heritage Site.
4. Funchal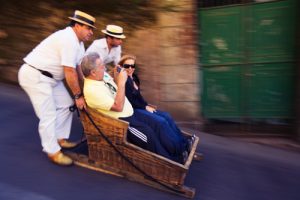 Funchal tries to preserve all that the past has given them. It has museums, churches, and yes, wine. If you love walking, this place is also the best for you to enjoy the nice harbors and more-than-500-years cathedral. Entertainments can be found anywhere: casinos, restaurants, nightclubs, hotels. And for those who want some adrenalin, Funchal has what is called toboggan rides, high speed sledding on narrow, winding street down to Funchal.
5. Sintra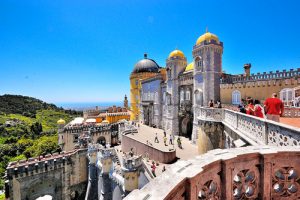 Romantic revivalism can be seen in Palácio da Pena in Sitra. It belongs to the old monastery of the Order of St. Jerome. The palace was built in the mixture of some architectural styles, one of which is English for the beautiful woodland park. On the wings of the palace, there have been built two restaurants where you can order food and enjoy the view of the gorgeous Sitra's coast.
6. Coimbra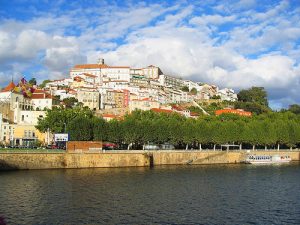 Once the capital of Portugal, Coimbra has Univesrity of Coimbra which is one of the oldest university in Europe. Built in 1290, the University has the view over River Mondego. You can go into the University from the gate, Porto Férrea, which in amazing Mannerist work. Besides that, Coimbra offers you with medieval feeling with its medieval streets and churches. Yes, it will be romantic to enjoy Coimbra with your loved ones.
7. Evora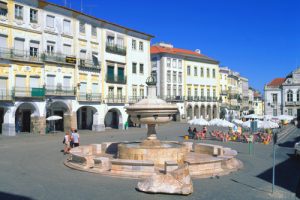 Evora is more than 2,000 year old and it has all the historic buildings, including Renaissance fountains, labyrinthine streets, Gothic doorways, Moorish Courtyard, and turrets. It also offers Roman temple, battlements, and baths. This city has also been classified World Heritage by UNESCO. But, not only history, it also offers you natural landscape of the mountain which is side by side with its cultural landscape.
Still in Europe, maybe you also want to visit other countries in Europe?
Source: www.neverstoptraveling.com