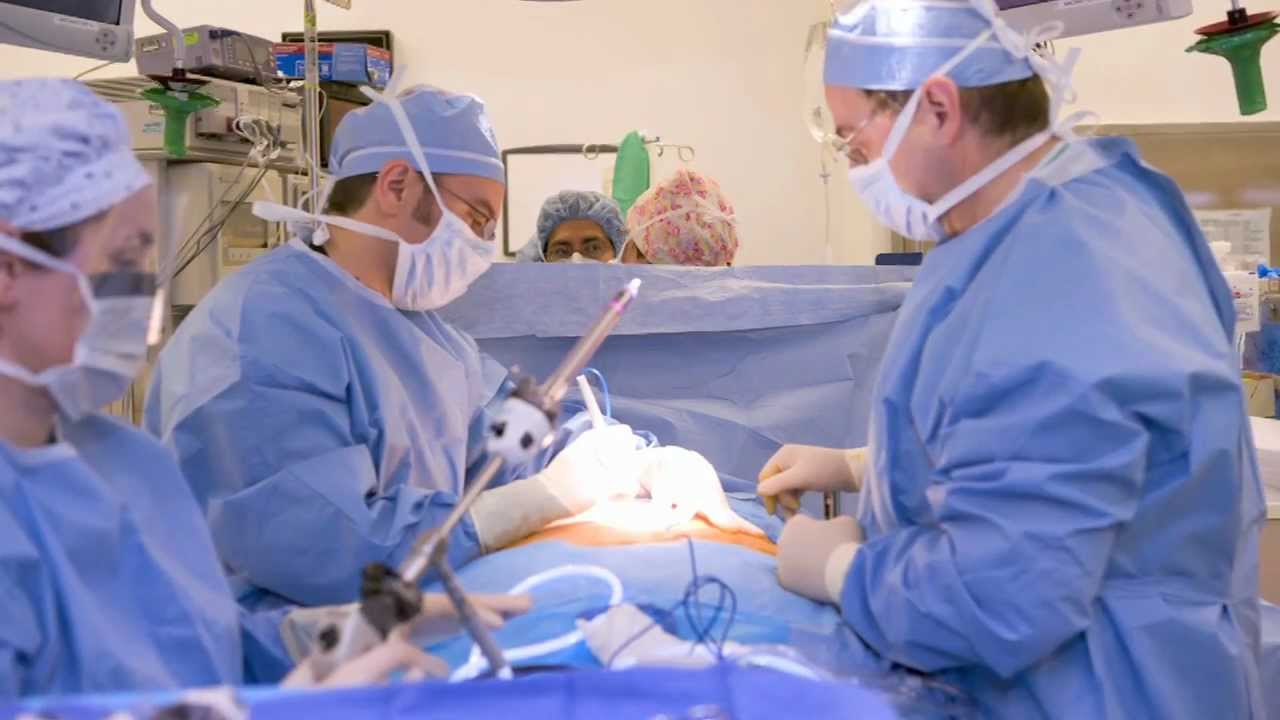 Surgery to lose weight has now become an option for some people. But, do you know that this way can actually cause some risks, either short or long term. Here are the risks of weight loss surgery options that might happen.
Immediate Complications after Surgery
There are some complications that can happen during or immediately after the surgery, including:
– infection, 1 in 20 people
– blood clots in lungs (pulmonary embolism) or legs (deep vein thrombosis), 1 in 100 people
– internal bleeding, 1 in 100 people
Excess Skin
Yes, the surgery can remove the fat from your body but it can make your skin become tight and firm. If you have been obese for years, there will be excess skin, especially around the breast, limbs, hips, and tummy.
The excess skin becomes more apparent 2-18 months after surgery which make your appearance looks ugly. They tend to cause infection and rashes too.
Gallstone
Gallstone (small stones usually made of cholesterol) after stomach surgery to lose weight can happen to 1 in 12 people, typically 10 months after surgery. In most cases, gallstone doesn't show any symptom. But if the stones are trapped in duct, some symptoms can occur, including nausea or vomiting, sudden intense pain in tummy, and jaundice.
Psychosocial Effect of the Surgery
People take surgical weight loss to help them improve the quality of life. While it happens in most of the people taking surgery, some report that they experience relationships problem with partners as their partners become anxious or jealous about the weight loss.
Some also feel awkward when it comes to occasions related to food like family meals because they feel self-conscious about the reduced capacity to eat.
Stomal Stenosis
People with gastric bypass may experienced complication in the form of narrowed stoma or hole connecting their stomach pouch to their small intestine which may cause it to be blocked by a piece of food. This stomal stenosis happens to 1 in 5 people with gastric bypass.
Persistent vomiting is the most common symptom of stomal stenosis. The stoma can be unblocked using an endoscope attached with inflated balloon. Cutting food into small chunks and avoid drinking during meals are the best way to prevent stomal stenosis.
Gastric Band Slippage
Gastric band slippage can happen to 1 in 5 people with a gastric band. The symptoms include nausea, vomiting and heartburn. The slipped band can be replaced with further surgery.
Food Intolerance
Food intolerance can happen to 1 in 25 people with a gastric band. This condition means that your body unable to tolerate some foods, such as green salad or red meat, with the symptoms including nausea, vomiting and gastro-oesophageal reflux disease.
Death
No surgery is entirely safe and each procedure can cause death. The death due to weight loss surgery happens to 1 in 1000 people. The death are caused by some complications, including:
– infection
– internal bleeding
– heart attack
– a pulmonary embolism causing serious breathing difficulties and then death
– stroke
So, before taking surgery to lose weight, it is better that you know and understand about each of the risks mentioned above.
Not only surgery which has risks. Diet pills for weight lose also has some adverse side effects that you must know.
Source: www.nhs.uk