When visiting England, you must come to London too. Why? Because this city is a leading global city of culture, fashion, finance, politics and trade. London is also most visited city for its tourism. Wanna know what are the top attractions in London? Check this out.
1. Big Ben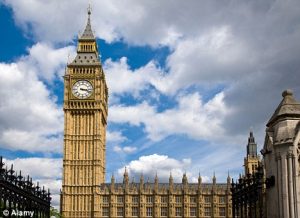 Ben Ben Tower was constructed in 1958. The name actually does not refer to the clock tower. It refers to the 13-ton bell housed inside the tower, which is named after the man who ordered the bell, Sir Benjamin Hall. This clock tower has become one of the most visited destination in London.
2. Tower Bridge
Crossing over the River Thames, Tower Bridge is actually a combination of bascule and suspension bridge. Since it is near with the Tower of London, the bridge was then named Tower Bridge. The bridge was established in 1886 and took 8 years to complete. The two towers connected together to withstand the forces of the suspended sections of the bridge become the trademark of this bridge.
3. British Museum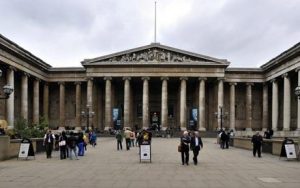 The museum built in 1753 houses 7 million objects of collections of human history and culture. British Museum is one of largest and most comprehensive museum in the world, illustrating and documenting human culture story from the beginning until now. You can find mummies of Egypt or Rosetta Stone, too here.
4. Buckingham Palace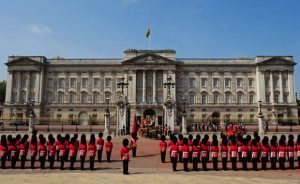 Although owned by the British State, Buckingham Palace is the main residence of Queen Elizabeth II. Forecourt of Buckingham Palace is one of the most visited places in London and England. You can even visit the palace's state room during August and September.
5. London Eye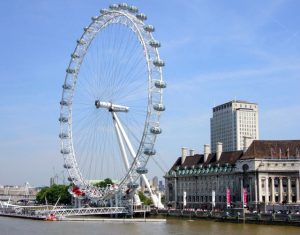 London Eye is an observation wheel with the height of 135 meters, carrying 32 exterior glass-walled capsules. This wheel is located on the banks of the River Thames. There are more than 3.5 million people visiting this paid tourist attraction every year.
6. Tower of London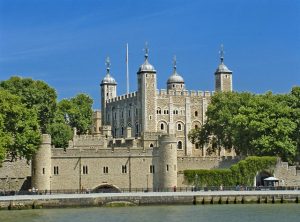 Built in 1078 by William the Conqueror, Tower of London is now the house of the British Crown Jewels. It is quite shocking to know that this tower was used as prison from 1100 to the mid twentieth century. Some of the famous prisoners, include Catherine Howard (wives of King Henry VIII), Rudolph Hess, King Henry VI, Sir Thomas More, and Anne Boleyn.
7. Trafalgar Square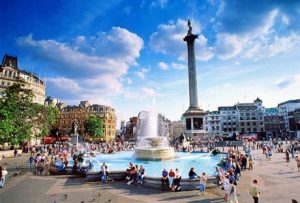 Trafalgar Square was built to commemorate the victory of Lord Horatio Nelson against the navy of Napoleon at the Battle of Trafalgar in 1805. There is Nelson statue on a single tall column at the central of the square. His monument is surrounded by four colossal lions and a series of large fountains.
Still in Europe, maybe you also want to visit other cities in Europe?
Source: www.touropia.com