When hearing the word Madagascar, what comes in your mind? It must be the famous American computer-animated comedy movie, with Alex, Marty, Melman, and Gloria as the main characters. Madagascar is an island country in the Indian Ocean, and part of Southeast Africa. If you want to see unique plants and animals you can't find anywhere else, along with the tradition, social manners, and architecture, Madagascar must be on your first must-visit list.
Here are the best attractions in Madagascar that you must visit.
1. Ile Sainte Marie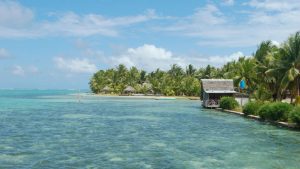 Located on the east cost of Madagascar, Ile Sainte Marie presents us the beautiful protected bays and inlets. The wrecks of pirates' ships of the 17th-18th century can still be viewed from Baie des Forbans' shallow water. This clear water is also the best place for snorkeling. And if you visit during summer and early fall, chances are high that you can see the migrating humpback whales.
2. Isalo National Park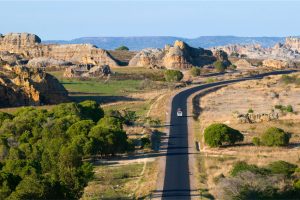 This national park is located in the central southern region of Madagascar. The varied terrains of this national park include grassland, sandstone formations, steep canyons, and occasional pools lined by palm trees. To visit this place, you will require a guide.
3. Tsingy de Bemaraha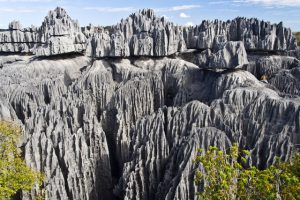 Still in the southern region of Madagascar, Tsingy de Bemaraha is actually pinnacles that dot the park's limestone plateau. This park consists of a huge mangrove forest and is a home of 7 species of lemur.
4. Nosy Be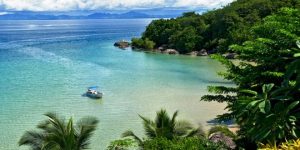 Nosy Be is a small island of Madagascar, visited by thousands of tourists throughout the year. If compared to other tropical beaches, Nosy Be is not that amazing but it still offers you clear turquoise water with restaurants serving delish seafood dinner on the sand.
5. Avenue of the Baobabs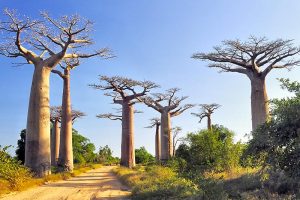 Located in western of Madagascar, Avenue of the Baobabs are trees lining the dirt road between Belon'i Tsiribihina and Morondava. Many people visits this place because they consider this landscape amazing. At first, the 800-year-old Baobab trees did not live in isolation as it was once surrounded by a dense tropical forest. The agriculture progress finally leaves only the Baobab trees.
6. Ifaty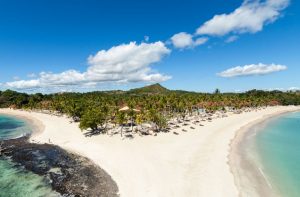 Ifaty is a coral reef of 60 miles length, located in two dusty fishing villages, on the Madagascar's southwest coast. It also has strange-shaped baobab trees, inside a spiny forest.
7. Royal Hill of Ambohimanga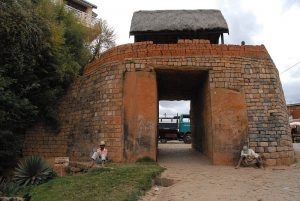 Royal Hill of Ambohimanga was once home of Madagascar royalty. The surrounding walls were made in 1847, constructed with a mortar made of egg whites and lime. In this place, we can also see the artifacts of the island's great kings, which include talismans, weapons, and drums.
Still in Africa, maybe you also want to visit Kenya?
Sumber: www.touropia.com