After knowing the dos and don'ts of traveling in Malaysia, now you must know the best places to visit when you're in Malaysia.
1. Gunung Mulu National Park
Gunung Mulu is a mount of limestone karst formation. This National Park is also famous for its cave systems. This mount is located in the Sarawak State, which is located in Malaysian Borneo. To make you even more excited, this National Park also has world's largest cave chamber: Sarawak Chamber.
2. Langkawi
Langkawi is an archipelago of 99 islands which offers you with beautiful beaches, mangroves, and rainforests. Langkawi is located in the northwestern coast of Malaysia, in the Andaman Sea. Langkawi is one of the best nature destinations in Malaysia.
3. Taman Negara
Taman Negara is the oldest tropical rainforest in the world which offers you with adventure and ecotourism. This national park is the home for rare plants, exotic birds, and scarce animals like Sumatran Rhinoceros, Asian elephants, and Malayan Tiger.
4. Kuala Lumpur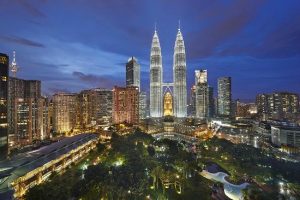 Kuala Lumpur is Malaysia's largest metropolis city. Who would guess that this city was once a tin mining 200 year ago? This city is a melting pot of many cultures. So, no wonder if you see many different architectures and cultures around the city.
5. Penang
Penang is most popular for its historic George Town. Besides, Penang also has a huge variety of architecture, culture and cuisine.
6. Kuching
Kuching is the largest city in Borneo Island. The state of Sarawak is located here. Also, some rainforests along with the historic landmarks and bustling markets can be the best attractions for tourists.
7. Kota Kinabalu
Kota Kinabalu is the capital of Sabah State, located in Malaysian Borneo. One of the best attractions is the peak of Mount Kinabalu.
Source: www.touropia.com