One of the countries in South East Asia that you must visit is Laos. Since this mountainous country has long been isolated from the outside world, visiting Laos will bring you to the (feeling of the) past. Here are some of the best attractions you must explore on your visit to Laos.
1. Luang Prabang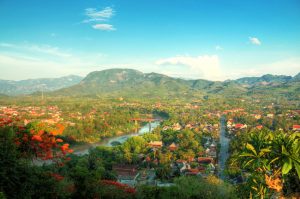 Luang Prabang is the royal capital of Laos and one of the most beautiful cities in South East Asia. The main part of this city is located between two rivers, Mekong and Nam Khan. The architectural buildings can be found scattered in this city, including the French provincial buildings, the temples with golden roofs, and wooden houses.
2. Mekong River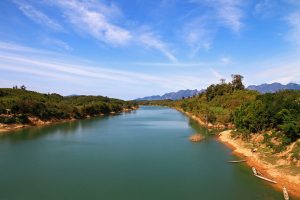 Near the Luang Prabang, Mekong River has the approximate length of 4,350 km (2,703 miles). Since Laos is mountainous and has only few good roads, the river becomes the main transportation. The most amazing part is the upper part of this river. You can take a boat trip from Huay Xai at the border with northern Thailand to Luang Prabang, or vice versa.
3. Vang Vieng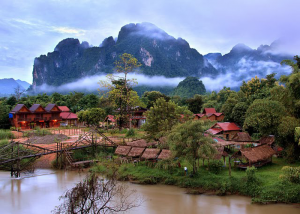 This riverside town can be reached four hours by bus from the capital. There are many cafes, restaurants, tourist agencies, and tourists on the surrounding areas. The karst hill landscape is the main attraction of this town. You can simply floating along the Nam Song river while you're in Vang Vieng.
4. Si Phan Don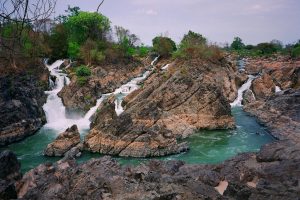 Si Phan Don is a set of beautiful islands against the Mekong River. There is Khone Falls, with small population of Irrawaddy Dolphins that are now endangered. Three islands that tourists can visit are Done Kong, Don Khon, and Don Det which provide us with some lodgings to stay. You can also rent kayaks and bikes to spend time there.
5. Plain of Jars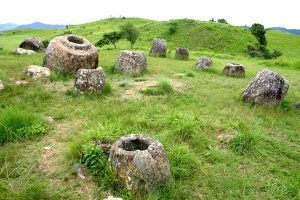 There are many jars with unknown origins scattered on a large area in a town named Phonsavan. This area is now called Plain of Jars. Hewn out of rocks, the height of the jars varies from 1 to 3 meters. Based on a research, this place is associated with prehistoric burial practices.
6. Wat Xieng Tong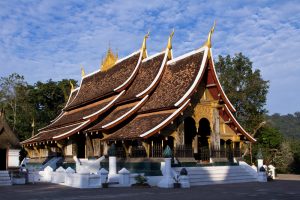 Wat Xieng Tong is most amazing temple in Luang Prabang, located in the peninsula formed by Nam Khan and Mekong rivers. Built in 1560, this temple contains a rare reclining Buddha dated the same with the construction.
7. Pha Tat Luang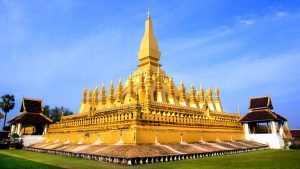 This is a monument with some stupa, indicating the steps of Buddhist enlightenment, with the lowest part representing the material world and the highest part representing the nothingness. Built in 16th century, the monument was once smashed in 1828 by a Siamese invasion but reconstructed by the French in 1931.
Still in South East Asia, maybe you also want to visit Malaysia?
Source: www.touropia.com