Iceland is the homeland of Vikings. This country is also well-known for its natural beauties. Are you planning to travel there? If you still don't make your itinerary, here is our list of the places that you must not miss when you're in Iceland.
1. The Golden Circle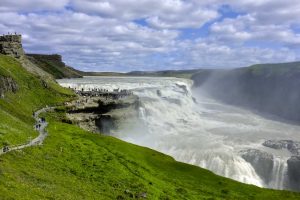 The Golden Circle is a 300 km looping from Reykjavík into central Iceland and back. The best attractions here are Gullfoss Waterfall, Haukadalur Valey, and Þingvellir National Park.
2. Landmannalaugar
Landmannalaugar is the place for hikers. Located in the highland of Iceland, this place offers every hiker with amazing trails and gorgeous view. Landmannalaugar scenery really looks like a painting.
3. Gjáin
Another best tourist attraction in Iceland is Gjáin with its small waterfalls, ponds, and volcanic structures. After hiking Landmannalaugar, this place will be the best place to take a break and enjoy the fairy scenery.
4. The Glacier Lagoon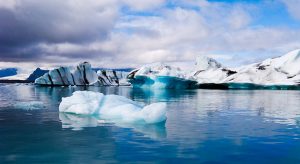 You'd feel amazed if you are surrounded by floating icebergs. In summer, a boat tour along the lagoon will be great too. Keep your eyes alert because some beautiful seals might be swimming in its cold icebergs.
5. Blue Lagoon
Blue Lagoon is a geothermal spa which is located in a lava field in Grindavík on the Reykjanes Peninsula, southwestern Iceland. Your visit to Iceland is incomplete if you don't come here and bath in its warm water.
6. South Coast
If you don't have enough of Iceland's beautiful views, South Coast will give you much more. It has beaches with black sands. There are many waterfalls in many corners of it. It is recommended to bring your own snack because there are not so many stores there. Rain storm can also arrive unpredictably so make sure you bring also your rain gear.
7. Reykjavik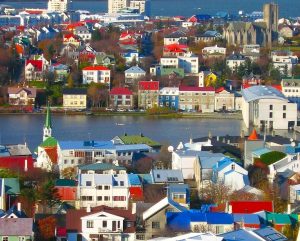 Reykjavik is a unique capital city. You are not visiting Iceland unless you come here too. You can have a tour around the city to know more about their culture, the people, and more.
Click here for more information on travel destinations all over the world.
Source: unlockingkiki.com