Greece is the place everyone wants to visit. It has many too offer you, from the tasty cuisine, friendly people, to amazing places. Here are 5 best places to travel in Greece.
1. Delphi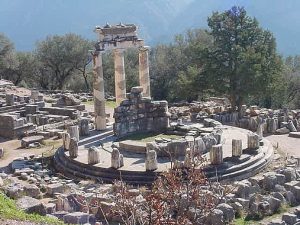 You get both modern town and archeological site on the south-western spur of Mount Parnassus. You will take two hours and a half from Athens. In the ancient era, this was the center of the Earth. If you wanna learn the past of Greece, this is the best place for you to visit.
2. Meteora
Meteora is 1200-meter cliffs located in villages of Kalambaka and Kastraki. Along the summit, you can find historic monasteries which were built by monks seeking spiritual isolation and freedom in 14th and 16th centuries.
3. Crete
Crete is the largest island of Greece. There are many things that will catch your eyes, from rugged mountains, beautiful coastline, and the countryside with its fantastic olive trees. Some outdoor cafes can be found in its metropolitan cities. If you like something archeological, this place also still has archaeological traces of the past inhabitants.
4. Athens
There is nothing to ask. This city is gorgeous with its widely known image as the birthplace of democracy and Western Civilization. The modern and historical things are blended together. Some of the most popular archeological ruins and monuments are the Parthenon, Theatre of Dionysos, Acropolis, and the Ancient Agora.
5. Greek Islands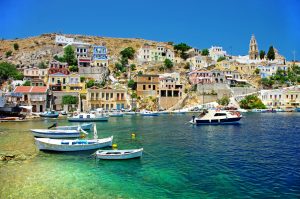 Greek Island is one of the most visited travel destinations in the world. It offers you with beautiful beaches, stunning ancient ruins, colorful harbor, and active volcanoes.
Source: www.touropia.com