Are you planning to go to Japan this year? Japan is always full of tourism destinations in each of the seasons. Some tourism campaign has been made by the government to boost the number of visitors. For anyone who never visited Japan before, this can be interesting. For those who was there once or twice, the changes made might be also fascinating for you.
Here are 5 must visit places in Japan in 2015.
1. Koya-san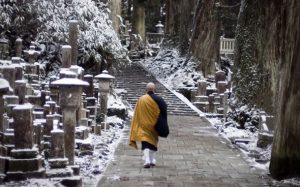 If you want to see a mountainside forest with necropolis, monasteries, and temples inside, the answer will be Koya-san. This "Shangri-la" of Japan is the most sacred and pristine place in the country. You can stay at one of the lodgings at town and fell the religious traditional experience of the surroundings. This place is located in Wakayam Perfecture. Going here will detox all your stress out of the body.
2. Kanazawa
You can get both culture and history in Kanazawa. The best garden of Japan, Kenroku-en, can also be found here. Its samurai and geisha districts are also the best-preserved in all Japan. Located in Ishikawa Perfecture, Kanazawa is now easier to reach with the opening of the new Hokuriku Shinkansen line in March 2015.
3. Hiroshima Peace Memorial Park
Everybody knew the atomic bombing of Hiroshima, but not so many know about where is the memorial park. This memorial park is located in Hiroshima City, Hiroshima, and is built to memorize all the victims in the atomic bombing of Hiroshima. This is also to give awareness to people about the danger of nuclear war as well as advocating peace. August 6th 2015 will be the 70th anniversary of the atomic bombing of the city, so it's good for you to visit this place this year.
4. The Phoenix Hall, Byodo-in Temple
If you ask about what is the most beautiful building in Japan, the answer will be the Phoenix Hall at Byodo-in Temple. This building is printed at the back of a ¥10 coin if you want to check how magnificent it is. Built in Heian Period (710-1185), this wooden building is one of the UNESCO World Heritage Sites. The renovation of the hall located in Uji City, Kyoto is completed in 2014.
5. Himeji Castle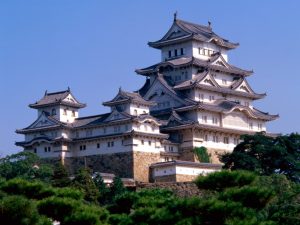 The best preserved samurai castle is Himeji Castle, which is also one of the UNESCO World Heritage Sites in Japan. The castle is also known as "Shirasagi-jo", which means White Heron Castle because it has beautiful white exterior and the look is like a heron taking flight. The renovation has been finished in March 2015, making the castle more magnificent in the sacred white.
Source: blog.gaijinpot.com