Cuba is well-known for its Caribbean charm. The Latin country also offers a lot of beaches and some cultural history. Here are 5 best places to visit in Cuba.
1. The Old Centre of Havana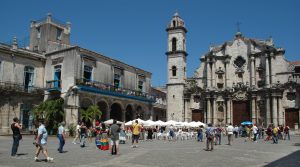 Havana is the capital city of Cuba and its old centre has been established since 1591 in the Spanish occupation. The streets of Havana are historically attractive with its neoclassical and Baroque architecture. Among the famous buildings are Plaza de la Cathedral and The Palacio de los Capitanes Generales on Plaza de Armas in which we can find the Christopher Columbus statue.
2. Vinales Valley
This place is popular for its cigar making industry. If you know more about the best export of Cuba, spending a day or two exploring this place is highly recommended. Its tobacco plantations are included in UNESCO World Heritage Site as it preserves the traditional agricultural technique. To learn about this cigar industry, you must also visit the nearby city of Pinar del Rio.
3. Varadero Beach
Almost everyone loves beaches. And the trip to Cuba will be a perfect one with its gorgeous Varadero Beach which offers you with its majestic sunshine. As one of the best resort in Cuba, this beach has many restaurants and hotels to keep you occupied during your day.
4. Zapata Peninsula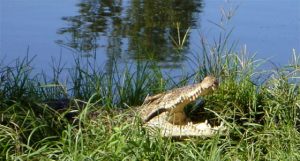 Zapata Peninsula is located on the south of Varadero. This wetland has been declared a Biosphere Reverse. This is the place for every wildlife lovers, in which you can find alligators and some wild birds, including the tiny bee hummingbird. You can also find other creatures like manatees and the rare manjuari fish.
5. The Heritage of Trinidad
Trinidad is the best place to learn about the history of Cuba where there are numerous museums spreading all over the city. Museo Historico Municipal and the Museo de Arquitectura Trinitaria can be found in the central square of the city, Plaza Mayor. Another attraction is Antigua Convento de San Francisco de Asis monument which has been established since centuries ago. From the top of its bell tower, you can enjoy the amazing view of Trinidad.
Click here for more information about travel destinations all over the world.
Source: www.puretravel.com