Are you planning to visit Hong Kong? Many people believe that this city is the centre of business and economy, with its hectic live. But there are actually some places that worth visiting for you who need vacations. Here are the best 7 places in Hong Kong recommended for you.
1. Clock Tower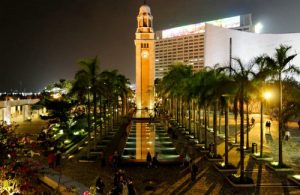 The clock tower was built in 1915 with the height of 44 meters. As one of Hong Kong's colonial heritages, this tower was part of Kowloon-Canton railway terminus. The tower that has been preserved as Declared Monument keeps the memories of the Age of Steam. This tower also becomes a memorable landmark for the Chinese immigrants that moved to live in Hong Kong and also other parts of the world via the harbor of the city.
2. Sik Sik Yuen Wong Tai Sin Temple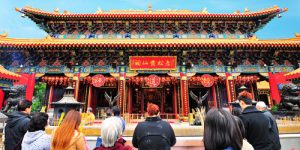 Many people, especially those of the Three Teachings (Buddhism, Taoism, and Confucianism) believe that this temple can make every wish you request come true. Even for you who don't have any religious purposes, this temple offers beautiful architecture and the gorgeous scenic view of the surrounding.
3. Temple Street Night Market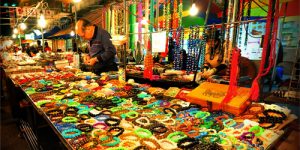 Temple Street Night Market is a popular street bazaar in Hong Kong in which you can enjoy the most of the local atmosphere. All you can find here, including food, souvenirs, and even opera singers and fortune tellers.
4. Ladies' Market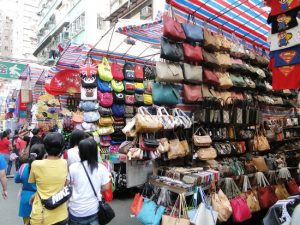 Ladies' Market is located on Tung Choi Street. This market has more than 100 stalls of bargain clothing, accessories, and souvenirs, most of which are for women of all ages. However, this market also sells home furnishing, watches, CDs, trinkets, and many more.
5. Hong Kong Disneyland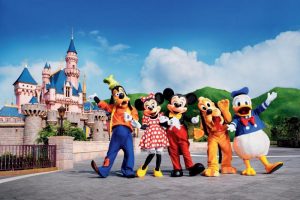 Hong Kong also has its Disneyland which will bring you to a magical journey in 7 lands with 7 themes from day to night. At night, the lights in the entire park will bring a magical moment you cannot forget. All the attractions are worth trying and who says this is only for children?
6. The Peak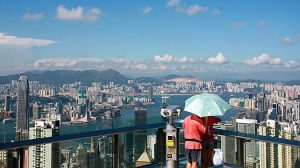 The Peak is the highest point on Hong Kong Island. From this point, you can enjoy the surrounding view of Hong Kong, which makes in one of the best tourist attractions in Hong Kong. The rich and famous love this place due to its cooler air. From this point, you can also enjoy how to day moves into night with its nice exchange of lights and colors.
7. Avenue of Stars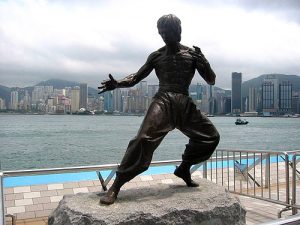 Hong Kong gets its popularity from its movie industry. Not only in Asia, Hong Kong actors and actresses also have got their name to all over the world. The Avenue of Stars is made to appreciate all those names who have made Hong Kong "Hollywood of the East". We can find anything related to movie and the actors, including movie memorabilia, handprints, and life-size statue of Bruce Lee.
Other than just Hong Kong, maybe you also want to visit China as a whole?
Source: www.discoverhongkong.com